GRAETZ Strahlungsmeßtechnik GmbH
Source:本站 Author:admin Addtime:09-04-2020
GRAETZ Strahlungsmeßtechnik GmbH
SIGAS Group and Strahlungsmeßtechnik GmbH have been working together since 2021, focusing on radiation safety detection technology, providing you with solutions related to radiation protection and radiation monitoring!
Today, increased environmental awareness and safety sensitivity characterise people's handling with radioactivity. Wherever radioactive sources are handled or radioactivity has to be detected and to be measured, dosemeters and dose rate meters are used.
For 70 years GRAETZ is designing, manufacturing and marketing portable, battery-operated dose rate measuring and alarm devices as well as dosemeters and alarm devices for the measurement and the detection of α, β and γ-radiation for personal radiation protection.
Our product range includes instruments for:
non-destructive testing (NDT)

fire brigades

civil defense/disaster control

customs, police

nuclear medicine

authorities (such as factory inspectorates, environmental authorities)

research and industries (such as mining, refineries, chemical industry, petrochemistry, steel industry, OFF-shore, etc.)

Nuclear technology (such as nuclear power plants, waste disposal, permanent waste disposal sites)

shipping companies

special customer requirements
GRAETZ has a calibration facility for radiation measuring instruments, equipped with several radiation sources up to 16,7 TBq (450 Ci) 137Cs to calibrate products as well as a special department approved for the repair of radioactively contaminated instruments - both officially licensed.
Since September 1995, GRAETZ introduced a quality management system according to DIN EN ISO 9001, which has been certified according to DIN EN ISO 9001:2000 in 2003 and acc. to DIN EN ISO 9001:2015 in 2018. We are also working with a quality system according to NATO requirements (AQAP 2105). In 2004, the ATEX certification (EC-type examination for equipment and components intended for use in potentially explosive atmospheres) has been achieved.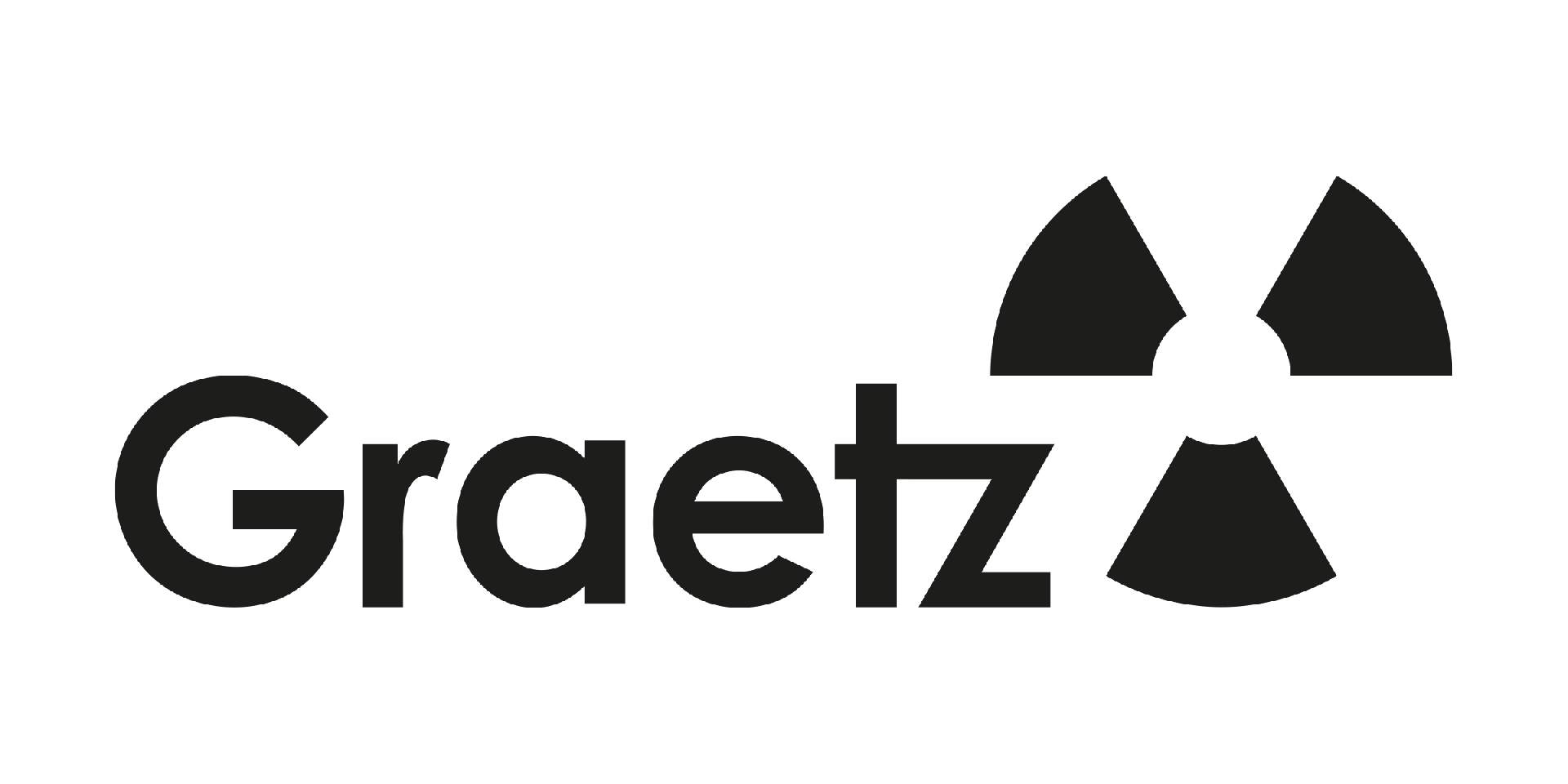 Contact
Mrs. Martina Pavlidis / GM
Mr. Christian Stein / GM
GRAETZ Strahlungsmeßtechnik GmbH
Westiger Str. 172
58762 Altena/Germany
Postbox 8100
Tel. +49 2352 7007-0
Mail: info@graetz.com