NEW!!! Silarex
SIGAS launched industrial-grade multi-gas module Silarex to solve the cross-interference of infrared detection technology + numerical drift damage.The latest Silarex is a multi-channel composite gas sensor with gold-plated gas chamber, high precision <=1%FS, can simultaneously detect a variety of gases, automatic elimination of interference gases. This high stability industrial multi-gas module can be used in all kinds of industrial, environmental protection field of the gas analyzer.This module is equipped with cross-interference elimination, temperature compensation, pressure compensation, stable and reliable signal, can be used in all kinds of harsh environments.

Product advantage:

A. Simultaneous detection of a variety of gases, strong anti-interference ability.
B, wide voltage supply, wide flow range.
C, standard interface, analog output interface, LED status display.
D, high accuracy, good stability, long service life, good compatibility.
E. Strong and durable, good seismic performance, no mechanical transmission parts inside the module.
Product Applications:
A. Continuous monitoring of flue gas emission (CEMS)
B. Monitoring of waste incineration tail gas
C, metallurgical process gas analysis
D. Gas analysis of cement furnace
E. Coal mine beam pipe monitoring system
F. Automobile exhaust emission monitoring
The test report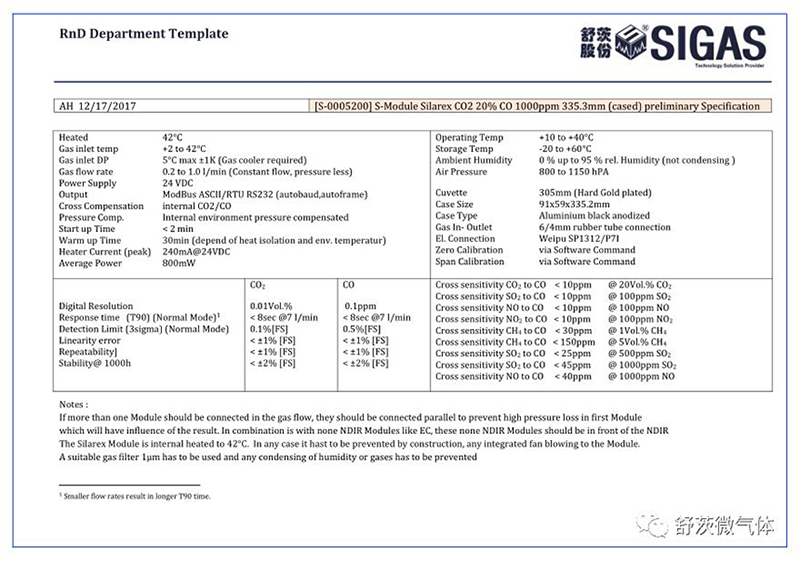 Cross-interference measured data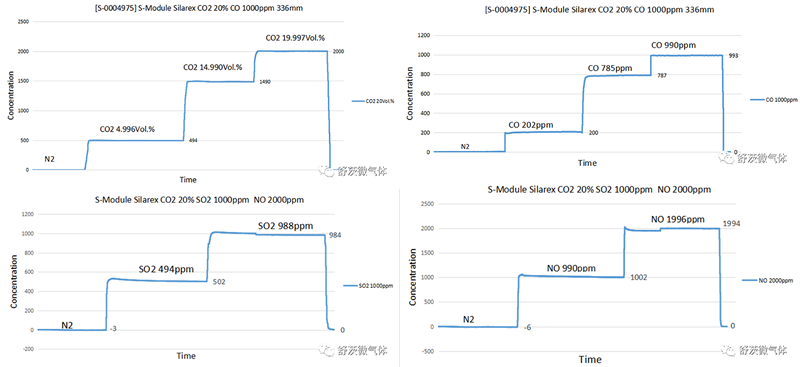 Silarex can be used in all kinds of online gas analysis equipment and portable gas detection equipment. With various industrial standard output signals, it can be modularized and embedded in the gas analyzer. Silarex is superior to industry standards for accuracy and stability, which improves gas analyzer manufacturers' performance and competitiveness.